Click here for
---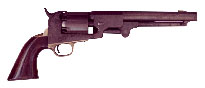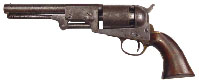 The
TEXAS GUN TRADE
1780 - 1899

This site is dedicated to the study of the early gun trade in Texas. Many years of research have resulted in a collection of over 1,000 names of individuals and firms involved in the firearm business in Texas from 1780 - 1899. A new book by Chris S. Hirsch, covering this subject, is now available. See below for ordering details.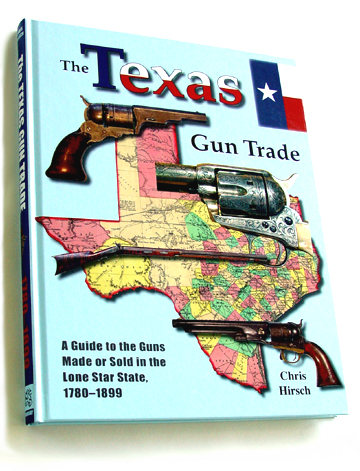 If you have any information that you would like to share about early Texas firearms, gunsmiths, or gun dealers, please contact Chris Hirsch by clicking here: CHRIS HIRSCH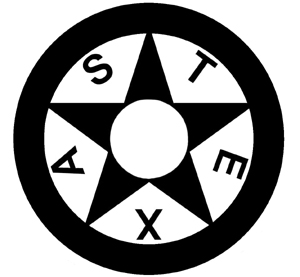 The Texas Gun Trade is now available.
$45.00 + $5.00 shipping (Texas residents add $4.12 sales tax)
Checks or money orders may be sent to
Chris Hirsch
13531 Oakwood Ln
Sugar Land, TX 77498
or credit card payments may be made through Paypal by clicking the Paypal tag below:
---
Book review by Kurt House
The biggest problem encountered by collectors and researchers of Texas arms is the question of which arms were actually made in Texas and which arms, though they may be Texas marked, or made elsewhere and imported, usually by the dealer name on the gun. Fortunately, for those of us interested in Texas arms, this new book by Mowbray Publishing entitled The Texas Gun Trade: 1780 - 1899 authored by Chris Hirsch provides much needed information which enables the reader to determine which arms are truly made in Texas. Hirsch should know; he is an able gunsmith himself and his almost-20 year pursuit of answers make the book a valuable authentic resource. In addition, his extensive collection of the arms, dealer billheads, and other documentary information not only greatly enhance the book visually for the reader, but entrench the book on solid, reliable, referential ground. With the publication of this book, the reader is able to easily find any Texas dealer alphabetically, and discover hitherto unknown facts of the milieu in which certain Texas arms were produced or brought to Texas. Colt collectors, for example, can now find the geographical location of a Texas dealer mentioned in a Colt historical letter, enabling further research which had been formerly impossible. The importance of the biographical material of Texas traders, from Spanish occupation to the turn of the century cannot be over-estimated, especially for the student of the Texas Revolution, as well as previously known Civil War Texas makers such as Dance, Clark & Sherrard, and the Tyler Rifle works. The book also contains several major break-throughs, among them the identification of the sources, e.g. the James Bown Enterprise Gun Works of Pittsburgh, Pennsylvania as the source of several Texas marked long arms formerly suspected of being made in Texas.
Author Hirsch's new book on Texas arms is valuable and is a major contribution to the further illumination of Texas history. Collectors and researchers of Texas history alike will enjoy it, and should definitely add it to their libraries.
Kurt House, Editor
Colt Collectors Association magazine